A Bird's Pearl Wall Hanging 25" x 22" (Harris Tweed)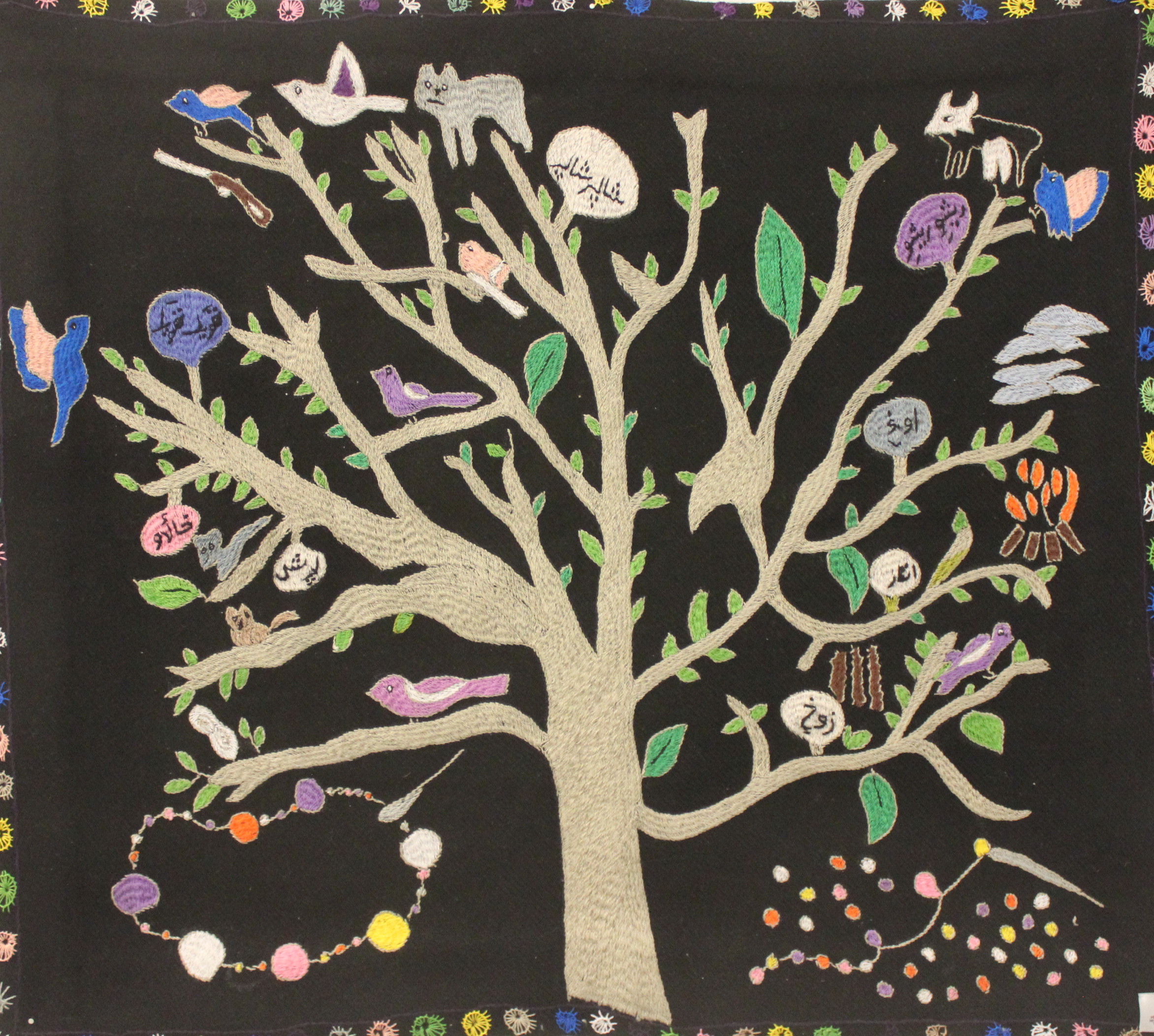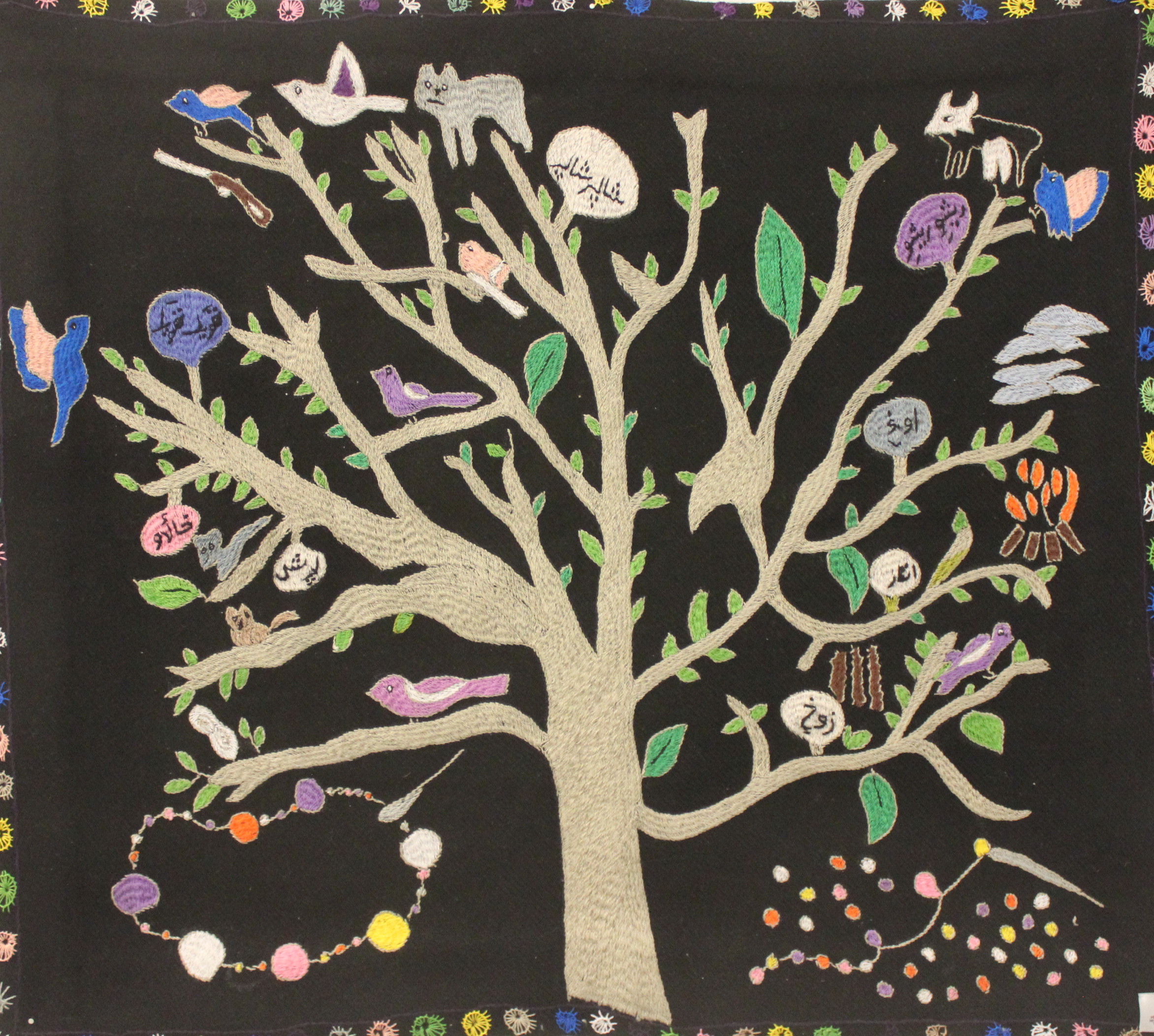 sale
A Bird's Pearl Wall Hanging 25" x 22" (Harris Tweed)
Nabeela, 23, is currently studying a Bachelors of Arts in Urdu literature in Chitral. Art is her ultimate passion and she would love to get the opportunity to enroll in an art school in Karachi. Her artwork depicts the story of a popular Chitrali fable.
'A bird's pearl is a traditional Chitrali mythical children's fable and has a moral to the story. It's about a sparrow that loses her beads and all the ruses she adopts to try and get her beads back. First she attempts the tree to bend, when it refuses so she asks fire, water, buffalo, wolf, hunter, rat, cat and an old lady to help her but they all refuse. In desperation the sparrow looks up at the blue sky and prays. My favourite part of the story is when the old lady chases after the cat; the tree collects the beads and gives them to the sparrow so she finally gets her beads!
Storytelling is still very much alive in Chitrali society especially during winter when the days are short, heavy snow is falling and there is no electricity. I often get my nieces and nephews together and read stories to them. I always make sure there is a message in the story, e.g. like never break a flower petal, don't raise your voice with elders and never swear or use offensive language.'
This product has gone through many skilled hands, Harris Tweed has been hand woven in the Western Isles of Scotland, and it is then hand embroidered by skilled female embroiderers of Chitral, Northern Pakistan.

Medium: Embroidery on Harris Tweed

Size: 25" x 22"

Hand embroidered using cotton threads

Shipped without frame

Product will ship in 5-7 business days from receipt of order